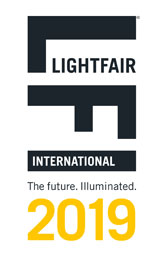 News & Events
LED thermal lift consumer prices fell Philippines buy tide
According to foreign media reports, LED prices declining, prompting a growing number of Filipino consumers from traditional compact fluorescent lamps (CFL) turn LED, so the Philips LED lighting has also ushered in the peak sales of the Philippines market.
Philips, a survey showed, LED turn can help reduce 85% of household lighting energy consumption. This means that each household 1,000 pesos (Peso) in electricity costs about 200 pesos from lighting. If you replaced the use of LED, lighting can reduce the cost of 200 pesos to 30 pesos.
Christine Villanueva Philips Philippines district marketing manager, said, "At present, people are turning to LED, and more and more aware of the energy saving is really able to help them." Villanueva said earlier Philips 2015 will be about 45 percent of the Philippine buyers tend to buy LED lights.
Philips find some DIY stores in the Philippines, the share of sales of energy-saving lamps LED lights and 50%, respectively. Villanueva also noted that the lighting industry, LED record share of 13% in 2010.
Villanueva think LED lights prices are the main reason for LED turn encourage consumers.