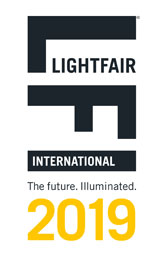 News & Events
French supermarket push "intelligent lighting systems"
After a lot of people into a supermarket, it will be an array of merchandise hangs. To solve this problem, a French supermarket develop new intelligent lighting system, which may at any time for customers to send location information and nearby merchandise promotions.
According to the British Broadcasting Corporation reported on the 24th, this system consists of a satellite positioning function with LED lights, the network database, the smartphone's camera and APP (application) form. Special LED lamps emit light can be received cell phone camera. When consumers open the supermarket development of APP, the flat mobile phone camera head-on, by receiving the LED lights can easily learn its geographical location in the shopping area, with an accuracy of one meter. According to mall person in charge, to determine the specific location of the consumer later, the APP will be immediately discounted the information consumers around all commodities pushed to their mobile phones.
Moreover, the energy consumption of the system uses a new type of LED lights than traditional lamps save 50% of electricity, potential applications.