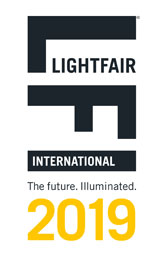 News & Events
LED shipments next year at least 30% annual growth
LED market continued to improve penetration will reach 30 percent, DRAMeXchange Green Energy Business Unit LEDinside research Roger Chu said that next year the global LED shipments of at least 30% annual growth, but by season carve out new machines produce serious oversupply , hard situation improves next year, but under the government subsidies slowed, industrial order is expected to gradually reply.
Chu Chao said in the mainland fab time before the end of subsidies to buy MOCVD machine, the new machine production capacity gradually to open the season, the new estimate of global wafer capacity makes 8 percent monthly production capacity, increased industry overcapacity dilemma, but fortunately with Thirteen Five plan is no longer in subsidies LED industry is expected to accelerate industrial restructuring, accelerate invalid capacity out of the market.
Chu Chao said in the mainland will be placed in the semiconductor industry resources so that the LED subsidy sunset, plus the original factory struggling to LED lighting market volume, lighting expect substantial growth in sales will bring profit, but did not expect that this year ushered in LED industry lighting fast zoom scale, but it is also the manufacturers pay a lot of money a year, sell more, lose the more the situation so that manufacturers no longer hold a dream, so to accelerate the industry's exit.
UV LED IR LED representing the current development of good, mainly due to sterilization and other medical purposes to gain market widely used, but the IR sensing applications by product end No killer product, the original market expectations wisdom watches imported IR sensing elements, but currently limited yet Release killer product and a long certification time, the market has yet to develop.