DLC on November 21 officially released V3.1 specification Interpretation
November 21, the US lighting Design Alliance (Design Lighting Consortium, hereinafter referred DLC) released a new technical specification V3.1 version. This is the final version since July 28 DLC released the first draft of a V3.1 since, after two rounds of in-depth technical study and discussion, the official announcement.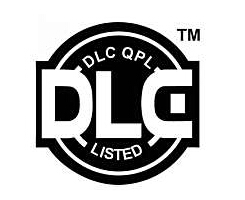 DLC on November 21 officially released V3.1 specification Interpretation
V3.1 specification relative to the previous version, the main changes are as follows:
1, the new E39 replacement HID light bulbs
Since the DLC to accept the retrofit kit products since many manufacturers and laboratory repeatedly suggested DLC will replace HID light source of LED products into approved products category, but DLC technical team from the security point of view, we have not accepted such products. The technical specification V3.1 release replace HID light sources for LED bulbs is not the overall approval, the following conditions must be met before they can apply the product: you must use the original lighting of the mechanical and electrical connection components, and products powered by the standard E39 spiral lamp products, including TypeB and TypeC products. It is worth mentioning that the common use of medium-thread (E26) lamp on the market, the product is compatible with HID ballasts TypeA DLC is currently not being accepted, but the follow-up may be added in. CTI will continue to focus on the technical specifications of DLC development process.
Technical parameters requirements, replace the lamp according to the use of different occasions, product performance requirements are different. When testing the lamp will need to install one of the DLC designated luminaires required performance parameters for lighting requirements with complete consistency. LM79 test report need not be submitted Lighting Facts assessment. Other requirements with the same requirements as retrofit kit.
2, the new bare and semi-shaded outdoor wall mounted luminaires
Prior DLC only accept full shielding wall mounted luminaires, requires supreme incident light after the product is installed correctly. For the walls had been in accordance with the column name "Specialty Use" installation of lighting applications, if you can not meet V3.1 no shelter and semi-shaded lamps lighting requirements, will continue to be recognized. New product applications need to be evaluated in accordance with the requirements of V3.1.
3, retrofit kit Product extension
DLC V3.1 new linear environment lighting retrofit kit.
4, the new replacement LED lamps 2 lamps, 3 lamps and 4 lamps Type C System Product Category
Early DLC for TypeC category lamp lighting system accepts only one for two 4ft Type C lamp combinations and a trailer lamp combination 2ft Type III. After the V3.1 release, an acceptable one for two Type C, a drag three, dragged four combinations. Single lamp requirements remain unchanged, lighting level requirements remained single lamp luminous flux requirements.
In addition, this release also includes V3.1 together version of the application form, submitted at the time of the audit, please use the new EXCEL application form. V3.1 application form new performance parameters table CCT, THD and PF norms fill requirements.