Thailand's lighting market
One of Thailand in Southeast Asia should belong to relatively more developed countries, who have recently visited Bangkok lighting market, is willing to share with you some information.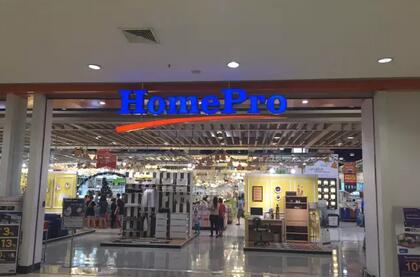 Thai retail market in general lighting products in large supermarkets, where IKEA (IKEA) is typical in the market is full of Ikea minimalist lighting products, light source is basically a LED, though marked as IKEA brand, but mostly from China. Prices with the international market, dimmable LED bulb 499 baht, about 100 yuan. General Bulb 199 baht, about 40 yuan.
Thailand in Bangkok HomePro local home improvement supermarkets has more than 10, and IKEA are all kinds of different lighting products in many brands, such as Philips, Osram, GE, Panasonic, Toshiba, Syvania can see, there are a few local brands, similar to the US HomeDepot.
Bangkok also has lighting stores, lighting stores seem more personal, but also significantly higher grade, and provide display in the simulation scenario, people feel comfortable, one of the Lamp titude scale is still relatively large.
Now it seems that Thailand incandescent electric light source products have rarely seen a higher proportion of energy-saving lamps and LED, the price is slightly higher than the energy-saving lamps LED lights.
Judging from the current situation, the use, LED lighting products in the interior as well as more applications, more common in hotels, but in limited outdoor landscape lighting applications.
It is said that the Thai government is also interested in the promotion of road lighting LED, but was the traditional advantages of forces obstruction, will be a breakthrough in the future.
Bangkok resident population of over ten million, is a tourism-based cities, because the local climate is hot, night sightseeing time, so there is considerable demand for lighting, lighting market business opportunities.