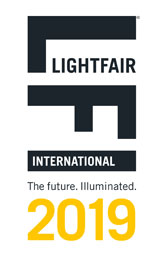 News & Events
Calgary, Canada will wrap 80,000 LED bulbs
Calgary municipal government of Canada said it is for the five communities in the new energy-saving light bulbs to replace street lights from the old high pressure sodium lamp (HPS), to LED bulbs, preliminary estimates can save up to 55% power consumption.
More energy-efficient lighting system for better
Card said the city government last Wednesday, ????? (Altadore), Douglas Dell (Douglasdale), Marlborough (Marlborough), Waters and more parks (Tuxedo Park), as well as Brentwood (Brentwood) and other three communities, in this summer will install a total of 2,500 new energy-saving LED bulbs.
Barry Poon, director of the city roads department pointed out that this is the city government to replace the card first phase of energy-saving light bulbs, residents hope to bring more environmentally friendly, more durable and more cost-effective facilities.
Barry Poon added that, LED technology not only effectively reduce power consumption up to 55 percent, and reduce maintenance costs, it also brings better quality lighting systems for community residents and streets.
Municipal ultimate goal is in the city to install up to 80,000 LED bulbs.