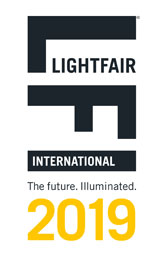 News & Events
Taiwan LED lamps to replace mercury lamp
According to Taiwan media reports, Taiwan's LED Lighting Industry Alliance (TLLIA) Integration Alliance members actively participate in the sunset mercury program performance dazzling, bright display will Photonics 2016 Taiwan LED exhibition.
According to reports, TLLIA Union expresses, as at the end of May, mercury sunset planned tenders have already left 11 counties, including TLLIA affiliate vendors scored more than 60% of counties lights standard case, is the real Taiwan LED illuminated industry Alliance.
TLLIA Union also "lit Taiwan, illuminate the world" as its theme, will be organized in collaboration with member companies to participate in June 15 Dao 17 weeks Taiwan LED photoelectric exhibition, and the photoelectric WCC (PIDA) jointly held several series lectures and bazaar.
Taiwan's LED Lighting Industry Alliance chairman Su, said the plan is expected later this sunset mercury Taiwan before the end of the 14 counties and cities in Taiwan mercury comprehensive facelift for the power-saving LED lights, street lights currently relevant tenders have already left 11 counties, TLLIA affiliates in the bid several counties more than 60%, the effectiveness of prominent display TLLIA affiliate quality levels and engineering technology has been affirmed.
Following the sunset mercury plan, the next wave will be 1.2 million Taiwan Expressway HPS deprecated plan, TLLIA affiliate will strive to provide higher quality LED lights products and perfect after-sales service, continued to lead the LED industry to enhance Taiwan the quality of road lighting, and then into the international market.