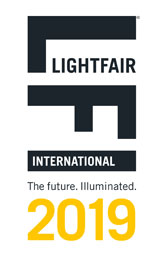 News & Events
The new lighting technology: Nanoparticles can be used in any environment simulated sunlight
When it comes to lighting, previous research has focused on the color temperature and so on. But by Paolo di Trapani, Italy Ys Boulia University developed this new technology, but in the provision of "artificial daylight" as the lighting technology, we have ushered in a new breakthrough. The prototype uses a LED panel, and diverge through transparent plastic panels. Major breakthrough in the art and is not visible to the naked eye, but in the panel throughout the titania nanoparticles!
The main task of these particles is scattered light color - this principle with sunlight through the Earth's atmosphere like.
Some people might think that to do so "superfluous", but because the process is simulated Reylight scattering physics, so make the light appear more "real."
In fact, "natural light levels of quality" helps relieve mild depression and reduce stress. And when the problem, we do not always have access to it.
Therefore, after the popularity of the new technology, people can at home behind the curtain "draw" a beautiful spring, while ignoring whether the wind and rain outside.
Of course, the popularity of technology, there is always a process. Although currently no related products for sale, but di Trapani and his team had planned the company through a company called CoeLux of sales in the coming years