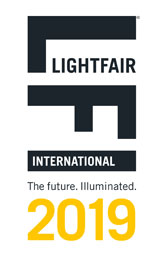 News & Events
New York State funding to support energy saving LED lighting project
New York Gov. Andrew Cuomo announced the allocation of 17 $ 4,300,000 (about 26.74 million yuan) to support local 17 energy saving projects in order to encourage companies to develop new technologies to reduce pollution, protect the environment, promote local economic development.
This series of projects are all associated with transportation. Such as the New York subway system will replace the old fluorescent lamps with LED lighting equipment; New York company will cooperate with universities to launch an open data management systems, central New York traffic electronic information to improve the efficiency of public transport travel; to increase the use of electric vehicles rate, New York City plans to work with a number of local institutions to develop wireless charging technology for electric equipment.
In addition, the New York state capital of Albany plans to promote electric bicycle project; New York Central a company will continue to develop the airport management data systems to reduce New York's Kennedy International Airport and the U.S. Other major airports flight delays rate; New York Long Island Rail Road will develop energy storage systems, will train Because when you need to slow down the consumption of energy storage after the brakes for use, reducing the demand for power train too much in the process of moving.
According to the New York State Energy Research and Development Bureau statistics, energy, transportation and consumption accounted for 75% of total energy consumption in New York State, the greenhouse gas emissions generated by transport accounts for 40% of all emissions. 18 years, New York State invested a total of $ 93 million (about 580 million yuan) subsidies for local businesses to promote transportation energy efficiency, reduce environmental pollution and dependence on oil.