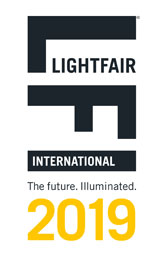 News & Events
U.S. Department of Energy report released lamps retail market CALiPER
U.S. Department of Energy (DOE) CALiPER project's latest release a report on retail fixtures for the general consumer market. Reports a total of 46 models selected from the retail product sampling survey, which A19, PAR30 and M16 light focusing. The main conclusions are:
--LED Lamps can be perfectly replace 60W, 75W and 100W of A19 incandescent and halogen PAR30 75W's.
Slow progress --MR16 lights, but in some applications have been other types of products can replace 35W / 12V and 50W / 120V halogen MR16 lamps. However, in some applications, such as closed lamp, MR16 lamp needs to be improved.
- At the same price point, 2013 years selling lamps light output and optical efficiency is slightly higher than in 2010 or 2011 years selling lamps.
- Light color quality seems to be increasingly close, most products are correlated color temperature 2700K, or 3000K, CRI is between 80-85. 2013 year of sales of products in the decline in the proportion of poor quality products, high-quality products to increase the number.
- The accuracy and performance equivalence is superior to 2011, but there are still problems. In the tested products, 43% of the products failed to fully meet the requirements of equivalence, as well as 20% of the product did not meet the manufacturer reported performance indicators.