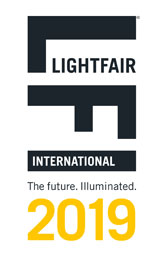 News & Events
$ 2.5 million donation to the United States were lighting the Harvard Bridge reconstruction
Harvard on the Charles River Bridge is the longest and the oldest of a bridge, it is interesting, the bridge is connected to MIT (MIT). Compared with other Bridge on the Charles River, the bridge due to the lack of lighting and the lighting is very dim. Recently, there was an anonymous donor donated $ 2.5 million bridge, bridge management side ready to use advanced LED lamps for lighting reconstruction of the bridge.
In the Harvard Bridge lighting project, there is a little anecdote that pitch bridge lamppost employs a unique measuring method - the distance between every two lampposts for 30 smoot. The unit of measurement derived from the 1958 original MIT students a measurement, they named Oliver R. Smoot student's height (5 feet 7 inches, about 1.7 meters) as a reference unit, measure the Bridge the total length of about 364.4 smoot.
After the bridge is installed LED lamps, which lit the way after nightfall would be rhythmically from side to side were lit another, the designer said that this is the unit of measurement to commemorate smoot, let the lights seemed to recover with Smoot they continue to lie down on the bridge standing and lights.