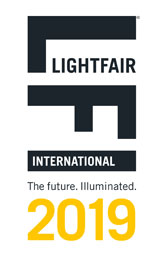 News & Events
Lighting electromagnetic radiation released national standards
Recently, the State Administration of Quality Supervision, National Standards Committee approved the release of the "lighting evaluation of electromagnetic radiation on the human body," national standards, starting from April 1, 2015 implementation.
The criteria for how to evaluate the electromagnetic radiation made ​​it clear that the lighting equipment and provide the reference limit, the technical indicators are consistent with international standards for including industrial lighting, residential lighting, public lighting and street lighting equipment and other indoor and outdoor are general lighting equipment and other uses. This standard is equivalent to using IEC62493: 2009 "Lighting the human body electromagnetic radiation evaluation" to determine the appropriate evaluation method for lighting the surrounding space electromagnetic field measurement, standardization of working conditions and measure distances. The standard for measuring the distance of different lighting products were clearly defined.
"Evaluation of electromagnetic radiation on the human body lighting equipment," the introduction of national standards, not only provides an assessment of lighting appliances for enterprise electromagnetic radiation in accordance with the importance of safety, but also for the public to correctly understand lighting equipment provides a reference to help improve health and safety awareness, dispel public anxiety. The standard for the promotion of the healthy development of China's lighting industry has a positive effect. Our country is the world's first producing and exporting countries of lighting equipment, but mostly concentrated on low-end products, the introduction of this standard, will enable enterprises to improve the technical level, the promotion of trade promotion.